Charting an Ambitious Course to Measure the Consumer Mobility Experience for the First Time
Experiences Per Mile Advisory Council unveils its mission to create an Experience Per Mile Metric for the Automotive Industry
There's a rapid shift underway in the way consumers think about automotive technology and in their expectations related to the automotive and mobility journey throughout their day, the year and the entire ownership period. With new enablers such as cloud computing, Artificial Intelligence (AI), Over-The-Air (OTA) updates and 5G Telematics at the forefront of automotive development, along with the CASE movement (Connected, Autonomous, Shared Mobility and Electrification), these recent advancements will drive the way consumers think about the automobile and interact with services while driving as we enter the next chapter of automotive innovation. And, it's happening now.
As the industry shifts from RPM (Revolutions Per Minute) to EPM (Experiences Per Mile), and vehicles and services are being developed to meet consumers experience needs, it is essential to explore the impact on every OEM, supplier, technology provider and partner. It has become evident that there is no established metric currently in place for consumers to effectively rate their mobility journey as well as to assess how well each company is performing in delivering the ultimate in-vehicle experience.
Today, the Experiences Per Mile Advisory Council—a collaboration between 34 stakeholders from 23 global automotive and technology companies aimed at solving the complex issues facing the mobility industry both today and tomorrow—published a new report to discuss the approach for developing a new metric in the automotive industry. The report titled, "Experiences Per Mile: Charting an Ambitious Course to Measure the Mobility Experience for the First Time," highlights the industry change taking place and why it is creating a need for a new metric.
The new report outlines what constitutes a good measurement, ways a metric could be developed and the qualities needed to meet the needs of the discerning consumer and industry at large. In addition to creating this new metric, the report outlines other changes and tools that will be needed in the industry to ensure Experiences Per Mile are being measured and improved to better serve consumers worldwide.
Over the years, there have been plenty of methods and attempts to gauge the purchase patterns, reliability, performance and customer's satisfaction with their car or ownership experience. Quite frequently, a new survey or rating system emerges, highlighting the consumer's favorite car features or how much they will pay for their next subscription. Today, there are plenty of industry research programs measuring the quality of features built into the vehicle or ongoing metrics highlighting customer satisfaction at various points in time. However, there is no measurement for EPM.
The report was developed after months of collaboration among EPM Advisory Council members and through the special work of a "Metrics Committee" with volunteers who took an expressed interest in developing a groundbreaking new metric. The newly released report outlines the foundational principals the EPM metric will need to achieve as it is developed. Key characteristics or drivers of a successful industry metric include:
Simplicity – Must be understood by all including consumers (users) and executives/engineers (providers).
Efficiency – Must lead to an easier and more fulfilling experience overall.
Value-based – Must outline the consumer's experiential value for the money.
Intelligent – Ideally, over time the metric will have the ability to learn about how the experience "taught" and informed future customer experiences.
Transparent – Unlike a dating site or music app driven by a proprietary algorithm, the EPM metric must show its calculation method to all.
Holistic – Measurement must capture the beginning, middle and end of a journey, and all significant points in between.
Objective – All providers must be rated on an objective basis against their ability to deliver an ideal and seamless experience, without bias to the "how."
Contextual – Every journey is made up of a series of moments often driven by the context surrounding the driver or a consumer's state of being. Outside influences such as traffic, weather conditions, time of day, uncertain areas and more all impact the context to which the mobility experience can be evaluated.
Scalable – Must scale to cover experiences from all automakers and eventually various modes of transportation.
Flexible – Any metric must be flexible enough to accommodate the high degree of change that will take place in the coming years due to the advancement of features and technology.
Actionable – Before developing an experience "cure," "diagnosing" the root cause of a failed or inferior journey is necessary.
Credible – Must further become the "gold standard" which consumers and providers can fully trust and rely on to help them make immediate or long-term decisions on vehicle purchases, leases and more.
Established – A successful metric will receive recognition as the go-to source and achieve broad distribution of its ratings and data.
The next step for the EPM Advisory Council is to develop a proof of concept for a new measurement using select vehicle models that provide specific types of experiences and consumer benefits during a select number of journey types. The proof of concept is a key first step in gaining early consumer feedback and testing the metric process by the third quarter of 2021. After initial testing, expansion plans would be developed on a partway to broader market development and industry adoption. The EPM Advisory Council, facilitated by HARMAN and SBD Automotive, strives to establish the one experience metric to be used by consumers, automakers, technology providers and suppliers alike—all with the goal of putting the consumer experience first and foremost.
For more information, download the report.

###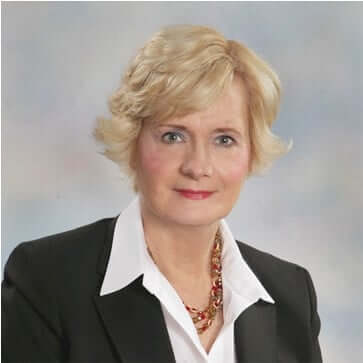 Karen Piurkowski
Global Automotive
Marketing Director at
HARMAN International
---