Charting an Ambitious Course to Measure the Mobility Experience for the First Time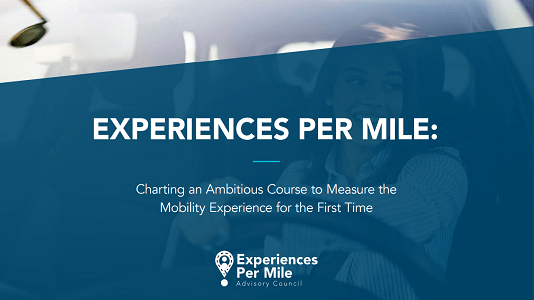 As the shift from RPM (Revolutions Per Minute) to EPM (Experiences Per Mile) continues to grow, the automotive industry must find new ways to adapt to this change or risk being left behind. The future of mobility lies in redefining what "moves consumers" emotionally instead of exclusively on what services and features are offered.
This report further identifies these titanic shifts taking place, how current research methodologies have fallen short of measuring the holistic mobility experience, what constitutes a useful and actionable metric as well as how the Experiences Per Mile Advisory Council is leading the industry toward a new way forward.
DOWNLOAD REPORT NOW!