Innovation vs Security? A Case Study of the Automotive Sector
Date/Time: Thursday, June 4 at 9am PDT/ 12pm EDT/ 5pm BST.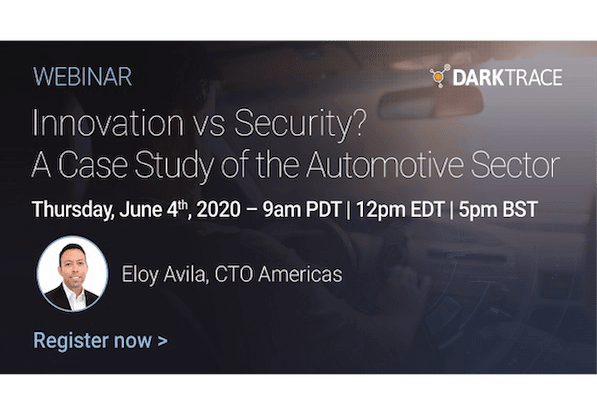 Abstract:
Consumer demands for connectivity and accessibility are fueling automotive innovation and expanding cyber-attack surfaces.
Join Eloy Avila, Darktrace's CTO for the Americas and member of the Experiences Per Mile (EPM) Advisory Council, as he introduces the EPM's recent report focused on the automotive industry and highlights how lessons learned across this sector can be applied to other industries.
Topics covered will include:
How data is both fueling transformations and incentivizing cyber-criminals
The security challenges created by consumer demands and automotive trends
Why cross-industry collaboration is critical to stay ahead of cyber-attacks
Register here to watch the on demand webinar.